Tennis Elbow Band
US$40.17
Product Attributes
| | |
| --- | --- |
| Colour | Black |
| Left or Right? | Both |
| Sterile/Non Sterile? | Non-Sterile |
| Composition | Ultima |
| Latex Free? | Yes |
Lateral and medial epicondylitis treatment
The Bio Skin Tennis Elbow Band sits comfortably below your elbow crease and comes with a silicone pad and an elastic strap that you can position for extra compression and pain relief.
The Bio Skin Tennis Elbow Band sits below your elbow crease and comes with an elastic strap and silicone pad for additional compression of elbow injuries. It will help to relieve pain from elbow injuries like golfer's and tennis elbow.
The Tennis Elbow Band comes with BioSkin's tri-laminate Ultima material with external Lycra layers and a middle layer made from polyurethane film. The film allows moisture vapor transferral through the material. A a result, it promotes evaporation of your perspiration and helps to keep your body cool. All Bio Skin materials are hypo allergenic and completely free of latex and neoprene. These Ultima features make it a comfort oriented material and the Tennis Elbow Skin an extremely comfortable support to wear over an extended period.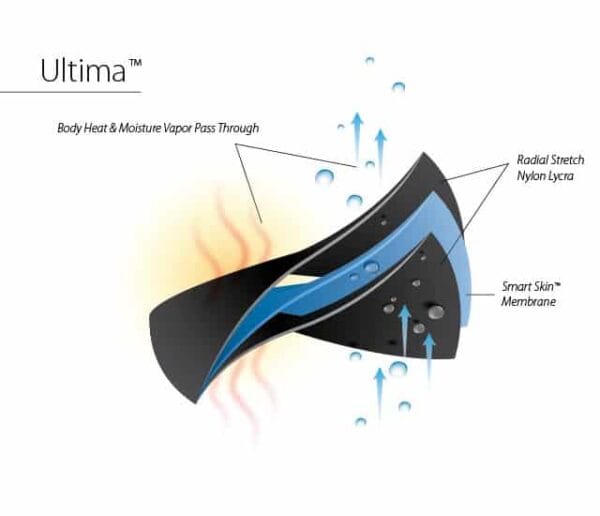 In addition to the above features, the Bio Skin Tennis Elbow Band also includes their patented  SkinLok™ feature. SkinLok increases adherence to your skin as a reaction to moisture from sources like lotion, perspiration and water.
In summary, the Tennis Elbow Band is a good choice if you have moderate pain from tennis or golfers' elbow. You should consider it if you need an elbow brace for gardening, baseball or other sports that place stress on your elbow.
Bio Skin Tennis Elbow Band – Indications
Medial epicondylitis (Golfer's Elbow);
Lateral epicondylitis (Tennis Elbow);
Finally, the Tennis Elbow Band comes in sizes X-Small to XX-Large. Please consult the size tab on this page for help in choosing your correct size. The video under the Instructions tawill provide guidance in putting on the brace.
Please
login
to post questions