Standard Knee Skin
US$44.38 – US$44.40
Product Attributes
| | |
| --- | --- |
| Colour | Black |
| Sterile/Non Sterile? | Non-Sterile |
| Left or Right? | Both |
| Composition | Ultima |
| Latex Free? | Yes |
The Bio Skin Standard Knee Skin offers compression for pain relief, swelling control and greater proprioception. The two-panel construction design eliminates any seam from the sensitive skin behind the kneecap and the unique, patented Ultima material keeps it breathable and comfortable by wicking moisture away from the skin.
The Bio Skin Standard Knee Skin uses compression to treat moderate knee instability, provide pain relief and control swelling.
The Standard Knee Skin uses Cropper Medical's  tri-laminate Ultima material. Ultima  is incredibly thin and offers ultra high compression, courtesy of its Lycra inner and outer layers. Its inner polyurethane film facilitates transfer of moisture vapor through the material. This helps your perspiration to evaporate and therefore supports your body's built in temperature regulation process. In common with other Bio Skin materials, Ultima is comfort oriented, with a hypo-allergenic design and and 100% freedom from latex and neoprene. This eliminates the risk of allergic and other types of medical skin reactions.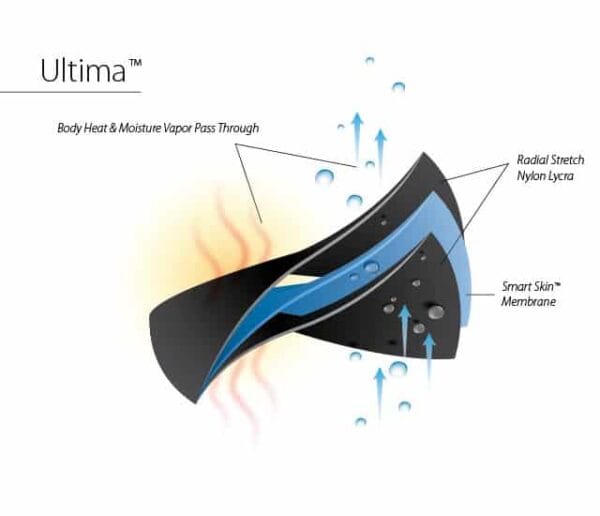 Another key attribute of the Standard Knee Skin is its use of Bio Skin's SkinLok™ feature. SkinLok helps the Standard Knee Skin to adhere more firmly to your skin as a reaction to moisture sources like sweat, water or even lotion. As a result, your brace will remain in its correct position even during vigorous physical activity and will be more effective in pain relief and healing.
With the Standard Knee Skin you will also experienced improved proprioception and, with it, reduced injury risk. Although this version is an open patella support, you can also buy the Skin in closed patella form as well as with straps.
Bio Skin Standard Knee Skin – Indications
Mid knee sprains;
Knee joint swelling;
Meniscus tear;
Osteoarthritis;
Knee pain.
The Standard Knee Skin is an excellent choice for moderate basketball related knee injuries or knee injuries due to gardening, for example.
Please
login
to post questions