DP3 Wrist Brace
C$53.22
Product Attributes
| | |
| --- | --- |
| Colour | Black |
| Sterile/Non Sterile? | Non-Sterile |
| Composition | Ultima 2sL |
| Latex Free? | Yes |
The Bio Skin DP3 Cock-up Wrist brace is designed to the most functional and comfortable wrist brace ever sold. It boasts a thin ultra-soft layer of micro-fleece that helps moisture to migrate away from your body and keeps you cool, comfortable and dry. With its laceless design, you can easily apply the brace with one hand and its dorsal and palmar stays can be removed and re moulded by hand to customize the fit of the brace.
The Bio Skin DP3  wrist brace is 8.5″ long (2″ shorter than the DP2, but otherwise identical) and helps to relieve the pain of carpal tunnel syndrome and additional commonplace wrist injuries.
When using the DP3, you can easily re mould its removable palmar and dorsal stays to further customize its fit and optimize wearing comfort.  You can also easily apply it with one hand due to its laceless design. Further, there is no need to thread the straps through the loops to tighten the fit.
The Bio Skin DP3 uses BioSkin's Ultima 2SL™ material, which has a hook and loop closure for superior compression and extra versatility when it comes to anchoring and closure options. Ultima 2SL™ is a hypoallergenic and 100% latex and neoprene material that eliminates the risk of adverse skin reactions and optimizes patient compliance.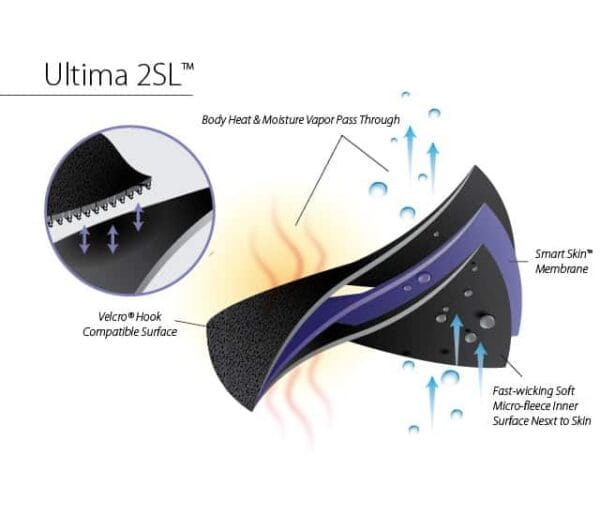 Along with all other Bio Skin orthopedic braces, the DP3 possesses their patented SkinLok™ feature. SkinLok increases adherence to your skin as a reaction to moisture from water, lotion or perspiration. The result is less slippage during intense physical activity.
The DP3 is a left/right specific brace. For assistance with fitting it properly, please consult the video under the Instructions tab on this page.
For more information on the DP3 wrist brace, please watch this video:
Bio Skin DP3- Conditions and Indications
Carpal Tunnel Syndrome
Arthritis
Wrist Sprain
Bursitis
Please
login
to post questions