Compression Shorts
C$138.11
Product Attributes
| | |
| --- | --- |
| Size | 3XL, 4XL, Large, Medium, Small, XL, XXL |
| Composition | Ultima |
Increase endurance and reduce injury
The high-level compressive properties of the Bio Skin Compression Shorts will help to improve your athletic performance and endurance by reducing your muscle vibration.
The Bio Skin Compression Shorts will reduce the amount of muscle vibration you are experiencing. As a result, your staying power and athletic performance will be enhanced. In addition to this reduction in muscle vibrations, you will be less at risk of being injured. You can enhance the performance of these shorts by using them with the Bio Skin Groin Wrap.
These Compression Shorts use BioSkin's  trilaminate Ultima material. Ultima  is an ultra thin material with high level compressive qualities courtesy of its Lycra external and internal surfaces. Its inner polyurethane film assists moisture vapor transfer away from your body. Your perspiration evaporation will be higher and you will experience a cool, comfortable and dry feeling when wearing these shorts. With your body more able to regulate its own temperature, you will experience greater wearing comfort. This comfort will be even greater due to Ultima's hypo-allergenicity and the complete absence of latex and neoprene.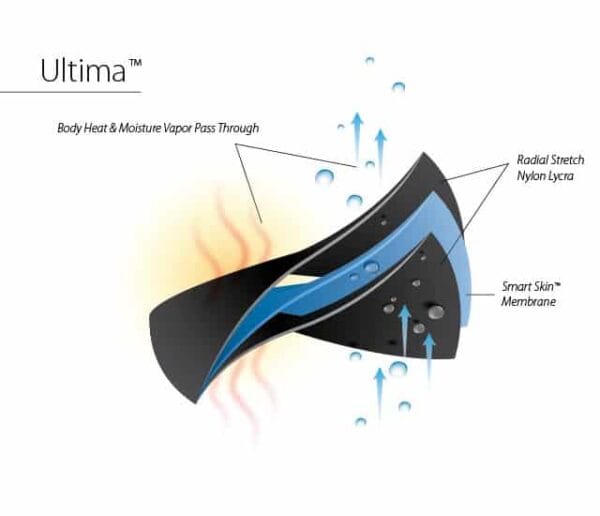 The Bio Skin Compression Shorts include Cropper Medical's unique SkinLok™ feature. It increases friction against your skin as a result of the presence of moisture sources such as sweat, water or even lotion.  The result is less slippage even during intense and vigorous physical movement.
Moreover, the Compression Shorts also increase your proprioception (your body's instinctive ability to detect and prevent potentially harmful orientation or relative positions of your limbs).
Bio Skin Compression Shorts – Conditions and Indications
Quad Contusion;
Hip Flexor Strain;
Ischiocapsular Strain;
Iliofemoral Sprain;
Thigh Strain.
Please
login
to post questions