The Bio Skin Back Skin – Standard Cut helps to treat pain from repetitive stress injuries, lumbar sprains, and muscle strains. The Back Skin will also help to improve posture.  You can customize this low profile back brace with a flexible lumbar support or a lumbar foam pad.
The Back Skin – Standard Cut features a narrow cut in the front and flexible stays at the sides. These help it to remain pliable when you are sitting or bending and prevents it impinging on the rib cage or groin  areas. It also has vented side panels to keep you cool and comfortable during extended wearing periods.
The Back Skin – Standard Cut is made from BioSkin's tri-laminate Ultima material. Ultima is extremely thin and offers high level compression courtesy of its powerful external Lycra layers. The polyurethane film layer in the middle allows moisture vapor transfer away from your body. This helps your perspiration to evaporate, which supports your body's ability to regulate its own temperature. For added comfort, Ultima is hypo-allergenic and completely latex and neoprene free, which eliminates the possibility of adverse skin reactions.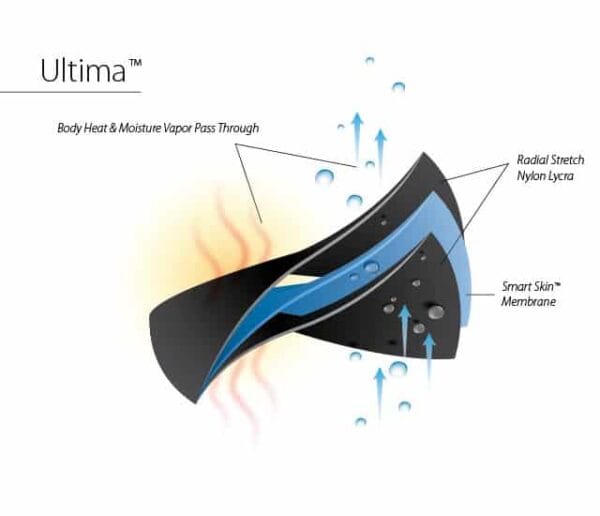 Along with the features mentioned above, the Bio Skin Back Skin utilizes BioSkin's SkinLok™ feature. The brace adheres more firmly to your skin as a reaction to water, perspiration or even lotion, which reduces slipping. The brace therefore remains in its intended position even during intense activity, and will continue to provide compression to the correct area.
Bio Skin Back Skin – Standard Cut – Conditions and Indications
Lumbar Strains;
Lumbosacral Strains;
Lumbago;
Lower Back Pain.