Standard Elbow Skin
C$46.26
Product Attributes
| | |
| --- | --- |
| Colour | Black |
| Sterile/Non Sterile? | Non-Sterile |
| Left or Right? | Both |
| Composition | Ultima |
| Latex Free? | Yes |
The Bio Skin Standard Elbow Skin provides 100% coverage of elbow injuries and helps relieve pain from contusions, joint swelling and bursitis through high level compression of the entire elbow area.
The Bio Skin Standard Elbow Skin provides injury treatment for all areas of your elbow as well as superior compression for pain relief. It contours to the shape of your forearm to provide uniform compression for greater pain relief.
The Standard Elbow Skin uses Bio Skin's tri-laminate Ultima material to provide its outstanding performance. Ultima has Lycra on its outer and inner surfaces with a polyurethane film situated between them. The film allows moisture vapor to migrate through the material and thus helps perspiration evaporation. This in turn helps keep you cool and comfortable by supporting your body's natural process of temperature regulation. Ultima's comfort oriented designed is also a result of its hypoallergenicity and the fact that it is completely free of latex and neoprene.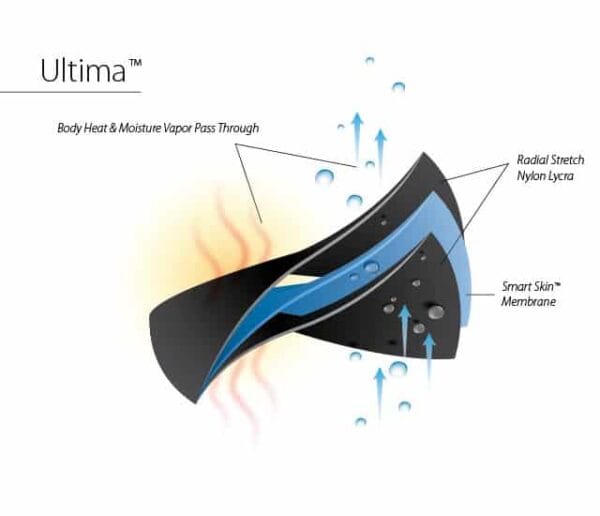 The Standard Elbow Skin also includes BioSkin's patented  SkinLok™ feature. SkinLok increases adherence to your skin in response to moisture from lotion, perspiration or water.  It helps the Standard Elbow Skin to remain in the proper place even through periods of intense physical activity.
You can consider this support if you need an elbow brace for to help with injuries from gardening or from sports like cricket that place a high degree of stress on your elbow..
Bio Skin Standard Elbow Skin – Indications
Contusion;
Bursitis;
Joint swelling;
Elbow pain;
Biceps/Triceps strains.
The Standard Elbow Skin comes in sizes X-Small to XX-Large. You can obtain guidance in choosing a correct size from the size tab on this page.
Please
login
to post questions