Boomerang
US$37.56
Product Attributes
| | |
| --- | --- |
| Size | One Size |
| Colour | Black |
| Sterile/Non Sterile? | Non-Sterile |
| Left or Right? | Both |
| Composition | Ultima 2sL |
| Latex Free? | Yes |
Treatment for wrist pain, general wrist support
The Bio Skin Boomerang comfortably compresses and supports your wrist pain to help treat minor wrist problems.
SKU: 54200
The Bio Skin Boomerang is a carpal tunnel wrist brace that comfortably compresses and supports your wrist to help ease the pain caused by various minor wrist injuries. It treats conditions that include carpal tunnel syndrome, wrist sprains and other minor repetitive stress injuries.The Boomerang is a comfort oriented wrist brace with a thin, lightweight and low profile design.
The Boomerang uses Bioskin's Ultima 2SL™ material which features a hook & loop compatible surface for extra compression and versatility when selecting anchoring and closing options. Ultima 2SL™ is a hypo allergenic material that is also completely free of latex and neoprene, thus reducing the risk of adverse skin reactions. In addition to these features, the comfort oriented Ultima 2SL material also possesses its anti microbial properties. These features support higher patient compliance which increases the likelihood of a successful therapeutic outcome.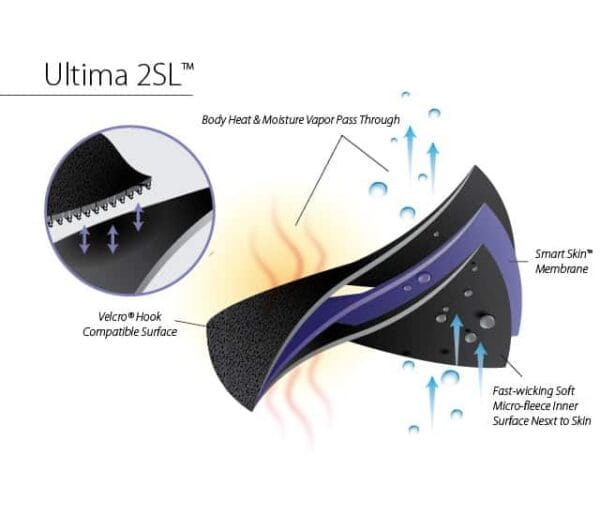 The Bio Skin Boomerang also incorporates their patented SkinLok™ feature. This improves adherence to your skin as a reaction to water, perspiration, lotion and other sources of moisture. This helps to reduce slippage and improves the effectiveness of the brace.
The Boomerang is a One Size Fits All and Universal Left/Right design.
Conditions and Indications
General Wrist Support;
Carpal Tunnel Syndrome;
Arthritis;
Wrist Sprain;
Wrist Pain;
Bursitis.
Please
login
to post questions